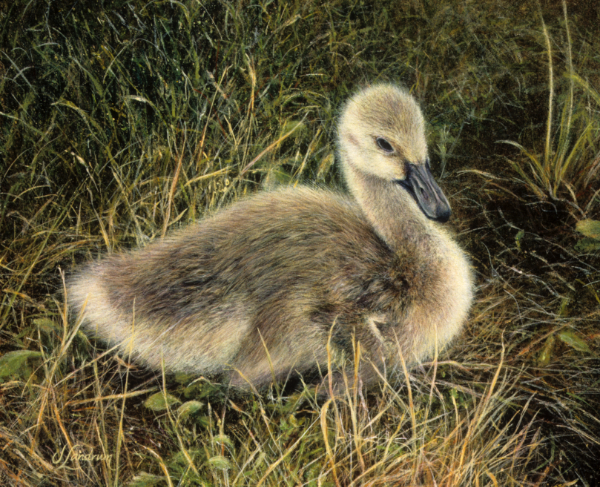 Down to Earth
This painting was a study in textures for me. It was a challenge to convey the softness of this young gosling's down and the various textures of his surroundings. Lovely subtle hues also invite close exploration of this realistic work.
1 comment |
Post comment
Wow! Amazing how realistic your artwork is, just beautiful.
-- Tina , 7/4/10


Beautiful archival reproductions of my paintings are available at my online store. Choose from prints, greeting cards, canvas wraps, and a large selection of mats and frames - all with a 100% satisfaction guarantee. Click here to view my store.
RSS
|