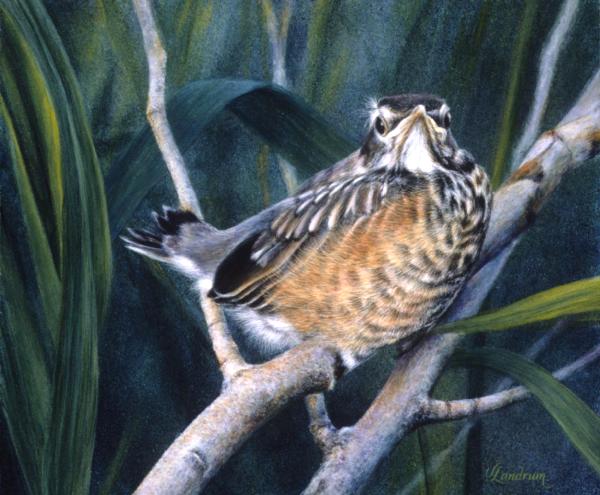 The softness of baby goose down, sunlight through blazing fall leaves, the intricate designs on butterfly wings... sights like these delight my soul and inspire me to share them through my art. I paint with many layers of acrylic paints, beginning with paint-spattered backgrounds and ending with delicate washes of color.







1 comment | Post comment

Just trying to find a way to get in touch (especially since I see Grady has now retired!). Sing with me: I don't remember growing older, when did he? Miss and love you guys ~ Annette Schroth
-- Annette Schroth, 8/31/20


Beautiful archival reproductions of my paintings are available at my online store. Choose from prints, greeting cards, canvas wraps, and a large selection of mats and frames - all with a 100% satisfaction guarantee. Click here to view my store.
RSS
|